Data East Batman
The original Batman pinball machine. This is a stunning tie in pinball released by Data East in 1991 to tie in with the classic 1989 Tim Burton movie starring Michael Keaton as the Batman and Jack Nicholson as the Joker!
This Pinball was a landmark of its time – The Batman pinball has plenty of features – a trip through the Batcave for a million points, shoot the Flugelheim museum for three ball multiball action, Axis Chemical Factory skill shot and Joker target.
Price – £1495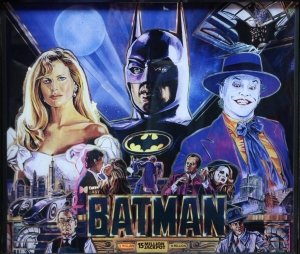 Data East The Simpsons
Welcome to Springfield! Join the Simpsons on a wacky trip round the most loved cartoon town and family. Knock down Principal Skinner, Nelson, Ride the Ultimate Behemoth Ramp, fire the ball into the animated nuclear reactor cooling tower bumpers, knock down the bowling pins and complete Chocolate and Doughnut challenges for big points!
Featuring all your favourite characters from the hit show, and great soundbites, this is brilliant fun for kids of all ages (including those aged 40+!)
New Price – £1395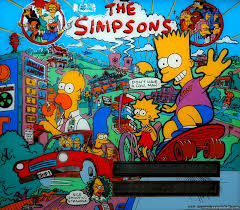 Project pinball machines – Williams Pinbot and Williams Big Guns
Please note that machines sold as "project" are sold not working and will require some work. Please contact us for more details.